We hit the Oklahoma farm and for dinner our only option was to catch and cook Catfish. Luckily she did a good job and I share one of my healthy Catfish recipes on the Big Green Egg.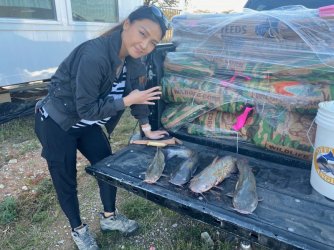 Broiled Lemmon & Lime Catfish
Fresh Catfish Filets
Melted Butter
Fresh Squeezed Lemmon & Limes
Salt & Petter
Additional Seasonings (your choice)
Wrap the above in foil and bake or put on your grill.