Northrop Grumman and the US Air Force recently released renderings of the B-21 Raider, the next generation of stealth bomber. The Raider, named after the Doolittle Raiders for their surprise attacks on Japan during World War II, will be the most technologically advanced bomber in the world. One of the renderings released shows a wide, sleek aircraft with a flying wing design resembling that of the B-2 Spirit. The Air Force plans to use the B-21 to replace their aging fleet of B-1B Lancers (seen below), which they have already started retiring. Out of the 62 active B-1B Lancers, the Air Force plans to retire 17 planes initially to make room for the B-21 and will retire more as they start to take deliveries.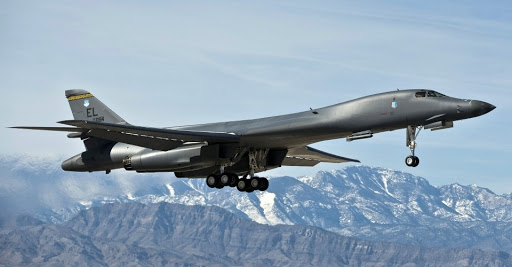 B-1B Lancer
​
The B-21 is designed as a high-tech, long range stealth bomber capable of carrying a wide variety of conventional and nuclear ordinance. Northrop Grumman and the USAF have put an emphasis on sustainability and maintainability on the design of the aircraft, and specialists representing both groups have played an active role throughout the design process to ensure the plane can be supported for years to come. According to Northrop Grumman, only 10% of the United States' bomber force is capable of penetrating advanced adversary air defenses. The B-21 aims to help with this, providing the US with a platform capable of reaching targets anywhere in the world.
B-21 Raider Rendering
​
The Air Force reportedly plans to purchase at least 100 aircraft, and some analysts believe they could purchase as many as 200. While the program is classified, Northrop Grumman is reportedly testing prototype airframes and expects first aircraft deliveries in mid-2020's. Ellsworth AFB in South Dakota was selected as the primary base for first B-21 unit with Dyess AFB in Texas selected as the alternate.